Smitty's Stockpile #1 – Everybody Knows Sh*t's F*cked
Welcome to "Smitty's Stockpile" where Dandy's web guy Smitty unearths a stash of precious gems from the vaults of YouTube music insanity.*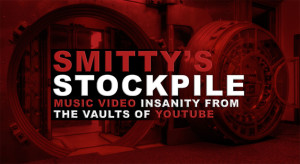 Once in a while an artist comes along and changes the game.
They take convention, toss it aside and innovate by cutting a new path through the dense underbrush that is American popular culture.
Steven Paul Taylor is not that artist. But he's fun.
Ladies and Gentlemen, without further ado, I give you an anthem for our time:
Steven Paul Taylor with "Everybody Knows Shit's Fucked"
*Big ups and thanks to Dan and Randy for letting me post these gems!