2Pac Me Against The World – Part 1
Subscribe: Apple Podcasts | Android | RSS
A poet. A teacher. A prophet. A preacher. Tupac Shakur was all of these things and more.
Although he was gunned down senselessly at the tender age of 25, 2Pac is considered by most to be on the Mount Rushmore of rap/hip-hop and one of the main reasons why is the artistic achievement and long-lasting impact of this album that the DandyClassic crew of Dan and Randy are going to review track-by-track.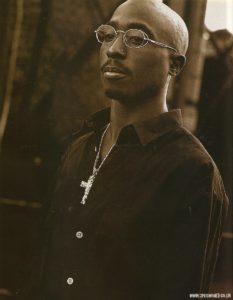 "Me Against the World" was Pac's third LP and one he barely got to make for a variety of reasons, primarily during the making of it he was shot five times in a Manhattan recording studio, in an attempted robbery. Secondly he was sentenced to jail following that for sexual assault as the record became the first (and sadly not the last) to top the Billboard album charts when the artist was incarcerated.
Despite the constant drama and strife, the record itself is tremendous regardless of the circumstances surrounding its release. Featuring the now classic "Dear Mama", a bittersweet love letter to his complex mother Afeni, the albums emotional centerpiece "So Many Tears", to the paranoid-ridden "Death Around the Corner" and the show-stopping "Lord Knows" the album never has a dull moment.
Give us a listen as Dan interprets any three-syllable word ending in the letter 'y' as 2Pac would, Randy envisions one of his favorite songs of 2Pacs from anchorman Ted Koppel's point-of-view and we both analyze what a brilliant young mind we lost 20 years ago much to our cultural detriment. Just like 2Pac himself we go in multiple, layered directions and occasionally it gets complicated. We think you'll agree that when it comes to this one, there ain't nothing like the old school!