The British Invasion – Part Two
Subscribe: Apple Podcasts | Android | RSS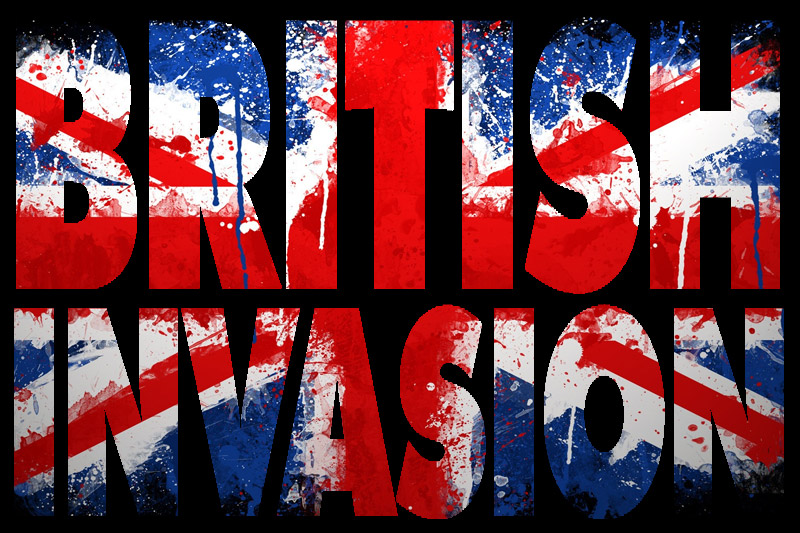 European & British Pop Music during the Early 1960's…
…was more or less a joke, especially to kids on the others side of the pond in America.
When the Beatles planted their flag on the Ed Sullivan show in early 1964 however, the die was cast for a pop culture British Invasion unlike anything ever seen in the country in terms of cultural impact.
The Beatles, The Dave Clark Five, the Rolling Stones, Herman & the Hermits all started a tsunami of British bands invading American radio stations and playlists from 1964 through the end of the decade.
July 1965 – British Bands Top the Charts
t was incredible and peaked about 50 years ago today when, in July of 1965, 16 of the top 40 hits in the US were from across the pond!
A second British invasion of UK bands would come to fore in the early 1980's but during a time when pop music was usually the best music, this was heady stuff.
We here at Dandy Classic have pretty much ignored the British Invasion of the 1960's until now.
Both Dan and Randy were influenced heavily by the music. Dan's Dad is actually from Liverpool, England (also where Dan was born) like the Fab Four and was raised on the music.
Randy's Dad also listened relentlessly to British Invasion rock alongside his Motown.
Stop, Stop, Stop what you're doing and listen to the Dandy Classic duo give their thoughts on the British Invasion and all the great artists in Part 1 and then for Part 2.
We'll give our top 10 favorite songs (with no repeating artists or it would be full of Beatles and Stones songs) from the era. It ought to be groovy y'all!