Dandy is a New and Noteworthy Podcast on iTunes!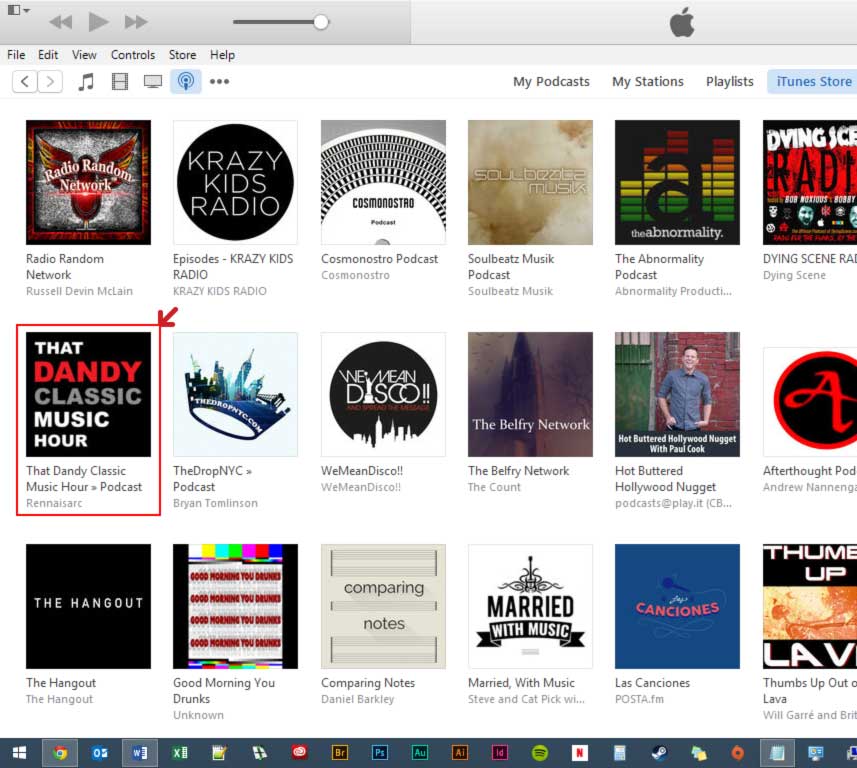 The arrow is for those that love obvious stuff.
Dandy Classic is featured in the "New and Noteworthy" section of the Music category for Podcasts on iTunes.
To get New and Noteworthy status, you have to put out a competent product. This includes quality sound, editing, intros, visuals, and meta info.
Hopefully you will hear that care in every episode.
Why, we think that's just… dandy? ;p
This is only the beginning. Please subscribe, rate, and review our show on iTunes.
And please – if you have a suggestion for a show, or even a question you want answered – leave a comment below, tweet us, or hit us up on Facebook!