Subscribe: Apple Podcasts | Android | RSS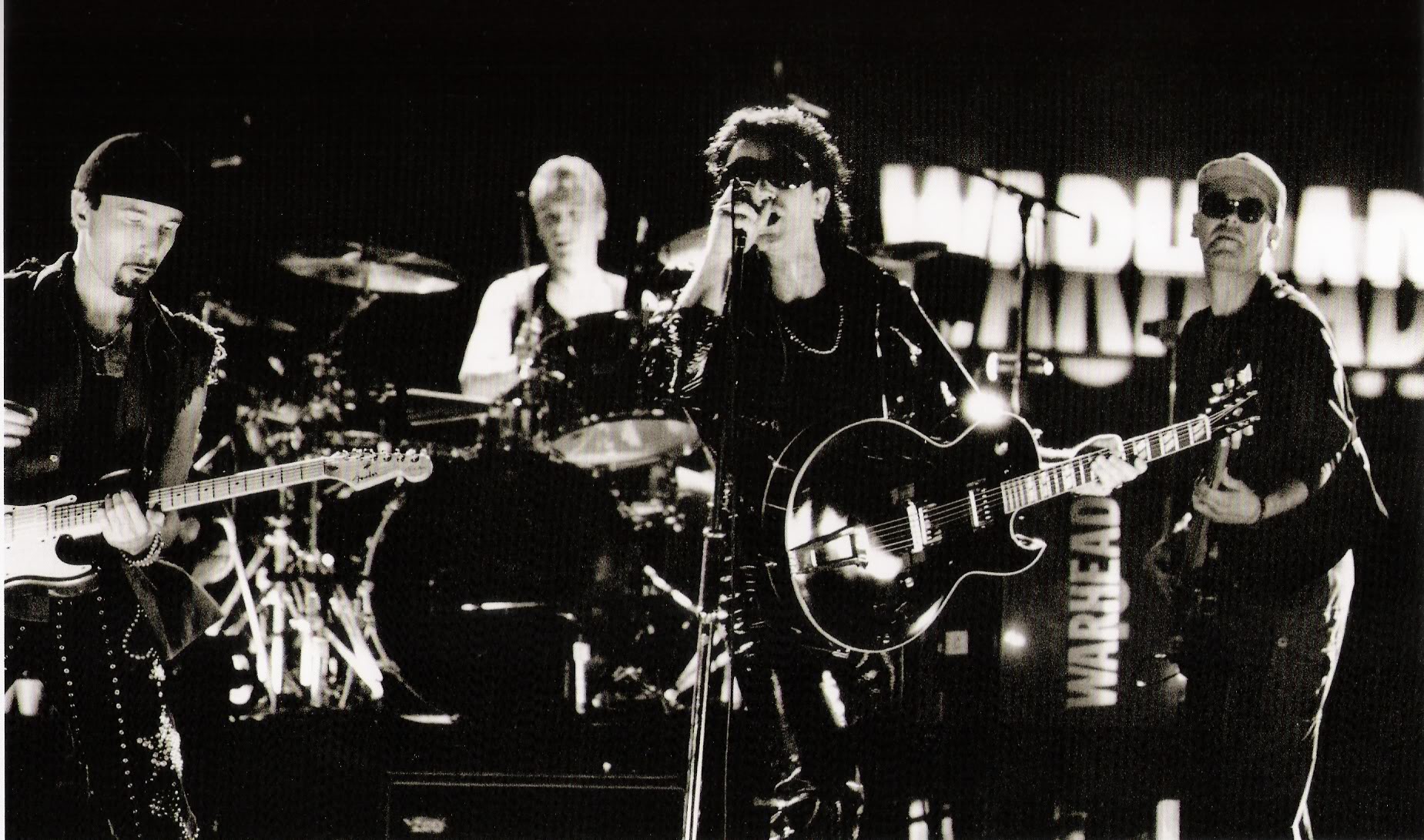 Actung Baby by U2 (1992, Island Records)
In 1992 the world of Dandy (Dan and Randy) was turned upside down by the release of U2's epic 'Achtung Baby' (we realize the record was released in November 1991 but it didn't find it's way to us until spring 1992).
Randy had discovered an album that he has listened to more than any other (he figures about 10,789 times or thereabouts) and Dan would follow him along for the ride and even dress up as his own version of "The Fly" to cope with high school angst.
U2's Creative Departure
This album was like hitting a reset button for the band as they grappled with where to go creatively after achieving "biggest band in the world" status, yet feeling suffocated by where "The Joshua Tree" and "Rattle and Hum" had left them.
A very European album which found Bono, The Edge, Adam Clayton and Larry Mullen, Jr. sliding down the surface of things and making it possible to dance to a U2 record. While the band nearly fell apart, the process actually led the band to reach a career-peak and give the world a stone-cold classic album.
Achtung Baby: A Track by Track Analysis
Dandy discuss that album at length track-by-track and share what impact it had on their lives and their art.
All in a fun, humorous way, naturally.
Achtung Baby Track Listing:
Zoo Station
Even Better Than The Real Thing
One
Until The End Of The World
Who's Gonna Ride Your Wild Horses
So Cruel
The Fly
Mysterious Ways
Tryin' to Throw Your Arms Around the World
Ultraviolet (Light My Way)
Acrobat
Love Is Blindness
That Dandy Classic Music Hour – Episode 003