Subscribe: Apple Podcasts | Android | RSS
Whitney. Madonna. Cher. Diana. Babs. Tina. Sade. Olivia. The ladies of the 80's had a lot of personality, women known by a singular name and especially, talent. This much is clear as we wrap-up our Female Artist Appreciation Month (aka 'Chickcember') here at Dandy Classic. We give all our listeners, just in time for the holiday season, the gift of one of our highly-acclaimed list shows as Dan Minard and Randy W. Hall countdown our Top 12 favorite female sung songs of that totally rad decade.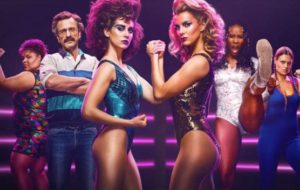 This means we could regale you with the stylings of teen-pop sensations like Debbie Gibson or Tiffany. Or maybe not. You're going to have to tune in and find out. Because we want to take you down to 'Funkytown'. Be it on a 'Manic Monday' or with y'all 'Til Tuesday. Because we 'Control' what's going on we intend to 'Let the Music Play' without getting 'So Emotional' that it's 'Automatic' you're going to be 'Coming Around Again'. Or something like that. Happy holidays everybody :).