…And Justice For All – Part Two
Subscribe: Apple Podcasts | Android | RSS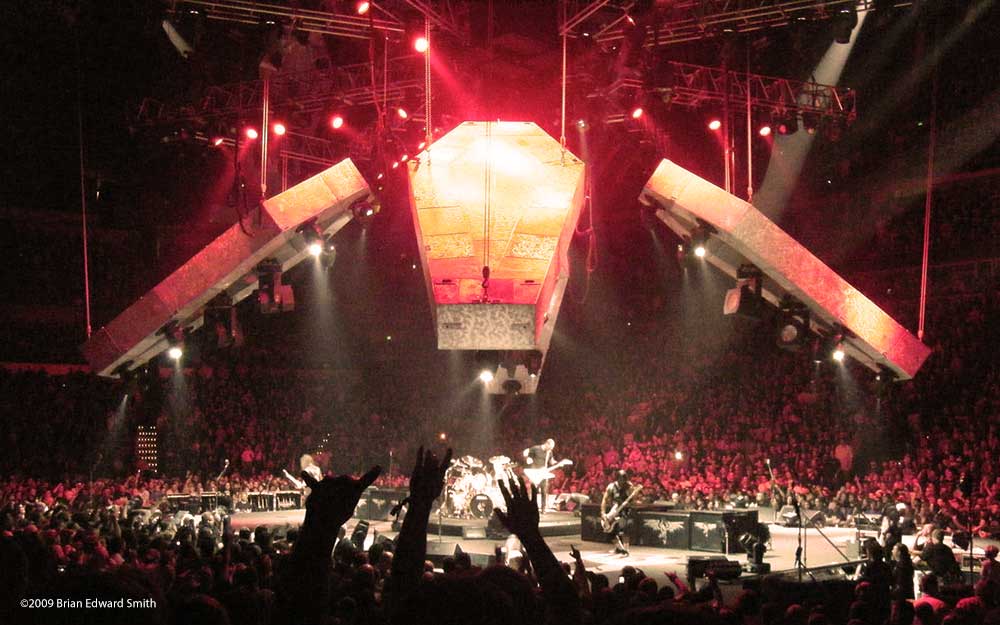 Metallica, Nashville 2009
By the time 1988 rolled around Metallica was ready for the outside world (meaning those who weren't their hardcore fans) to see what they looked like.
The band had already established itself as a must-see live act and had gone gold based on their rock-solid reputation in the heavy metal community. In fact, up until 1988, part of their lore was that they didn't even make music videos, so mainstream radio and MTV watchers (like Dan and Randy) weren't part of the equation.
When they released their 4th LP "…And Justice For All" (1988), the band finally deigned to make their first video for the soon-to-be-epic song "One". That video is still considered by many to be one of the best metal videos ever produced.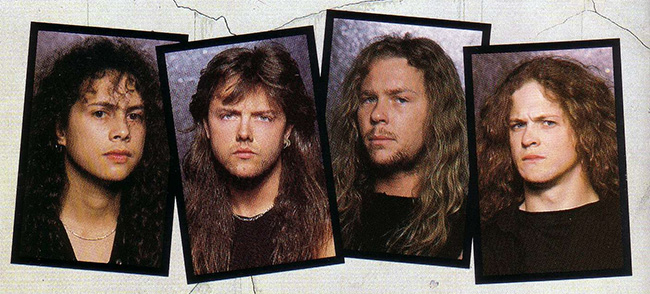 Metallica, 1988 – Kirk, Lars, James, Jason
Whether the band knew it or not, they had just kicked open the door to crossover success that would explode three years later when they released their self-titled 'Black' album.
As for Dan and Randy (Dandy), this album was their entry point for Metallica and thrash metal in general.
For their guest, Brian Edward Smith, it was the next logical step in his joining the unofficial Metallica club.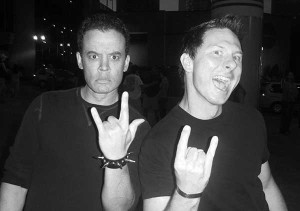 Dan and Brian at Metallica, Nashville, 2009
Listen as Dandy and resident Metallica expert (and brains behind the operation) Brian delve into arguably Metallica's most musically ambitious album.
Plus, Mr. Smith (not of the band The Smiths) learns about Randy's unfortunate tendency to sing poorly whenever the impulse strikes him and Dan's propensity to try and play guitar live.
Neither to spectacular effect here 🙂
Subscribe to That Dandy Classic Music Hour on iTunes!
Need a logo, podcast cover art, or website consultation? Visit Brian's Website for portfolio and contact info.