New Wave Music Top 12 – Part 1
Subscribe: Apple Podcasts | Android | RSS
After missing a new episode last week, Dandy Classic comes out swinging for the New Year with our Top 12 favorite New Wave song countdown!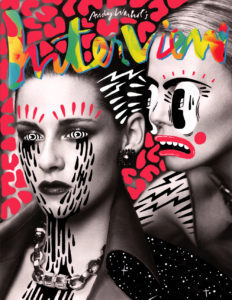 New Wave is a bit nebulous in what it exactly means, but it was a huge musical movement and genre in the late 70's and through the 1980's. Typically it featured synths and young white folks with questionable hairstyles and wardrobes. Well that may not be exactly true (but it was often true), but it was most definitely a thing. A huge thing in fact.
Coming on the heels of the huge CBGB scene in New York, and coinciding with the second (or third, depending on who's telling the story) British Invasion, and blown up exponentially by the new cable music channel MTV, New Wave had a lot of the ethos and philosophy of punk, but wrapped itself in a much more accessible and tuneful package.
The genre did have a lot of variety. Everything from the pub rock of Elvis Costello and Nick Lowe, to the macabre of The Cure and Depeche Mode, to the more funky Talking Heads, to the near classic rock/pop fusion of the Cars to the forlorn and stylish New Romantics of Duran Duran and Spandau Ballet. Also the were simply The Romantics and The Fixx who were more traditional in there approach, and all kinds of power pop infused bands who fit the parameters too. Blonde, Bananarama, and Bow Wow Wow provided the sex appeal and radio-ready ear candy.
Also there were R&B influenced acts like The Jam and Squeeze doing their thing. Not only that but tons of one-hit wonders galore who captured magic for a brief, shimmering moment in time captured for all time on wax.
For Dan and Randy this is a show that has been a long time coming and in the tradition of our list shows it's full of our opinions and strong points-of-view you've come to expect from us. So who which tracks will be recognized as our favorites? As always it's gonna be fun finding out.