Subscribe: Apple Podcasts | Android | RSS
What the hell do I know about Danzig? Not a whole helluva lot about a week ago. But since researching their debut album from 1988 in the interest of the Dandy Classic Music Hour podcast it's come to my attention they're far more than the belated hit 'Mother' off of this LP.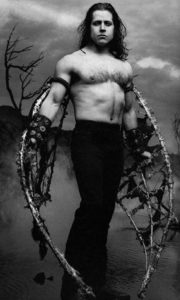 How much more? Well I guess you're gonna have to listen to the show to find out. Are they a criminally underrated or overrated metal group? Was the Misfits as good as it ever got for Glanzig? All this and much more as we honor Mr. Jeff Price's request. Who cares if it took 2 years to get to it, we have a lot on our plate.