Carole King, Tapestry – Part 1
Subscribe: Apple Podcasts | Android | RSS
I think everyone who has even a passing interest in popular music knows Carole King's Diamond certified album "Tapestry" helped revolutionize singer-songwriter music for female performers in the 1970's and beyond. It was a landmark album and artistic statement whose impact is so far-reaching it's practically immeasurable. Practically every woman who's stepped out in front of an audience behind a piano owes Carole King at least a small debt.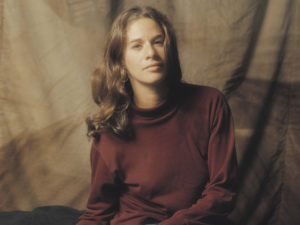 As Female Artist Appreciation Month rolls on here at Dandy Classic Music Hour we get to this seminal masterwork by an artist who's written, or helped write, over 100 hit songs in her staggering career. Writing with her ex-husband Gerry Goffin for the famous Brill Building throughout the 1960's, King finally launched her own solo career out in front of an audience as the 1970's dawned. Her first album "Writer" did respectably but no one could have expected her sophomore record to stay on the Billboard Top 200 Album Charts for over 300 (!) weeks, good for second best of all-time.
Featuring #1 hits 'So Far Away' and 'I Feel the Earth Move' the album has been a fixture on several radio formats for the last 45 years and counting. The forlorn 'Too Late' is the song for anybody who's gone through a trying relationship. Also showcasing her own version of previous hits 'You Make Me Feel (Like A Natural Woman)' and 'Will You Love Me Tomorrow' the album is so saturated with well-known songs that it's likely you know at least half the album having never heard it all the way through.
Thanks to the hit show "Gilmore Girls" the song 'Where You Lead' enjoyed a second life that introduced King and 'Tapestry' to a new generation and reminded an old one of her prowess as a songwriter. Throw in 'You've Got a Friend' and the jaunty storytelling of 'Smackwater Jack' and you've got the ingredients of a world-beating album.
So come join us as we talk about how Randy's Dad wore one particular song out, how King is one of Dan's heroes and we talk about 'The Facts of Life' and how much fun it is to say 'Martika'and 'Sookie'! All this and more as we get inspired talking about one of the all-time Classic Albums this week.