Appetite For Destruction – Part Two
Subscribe: Apple Podcasts | Android | RSS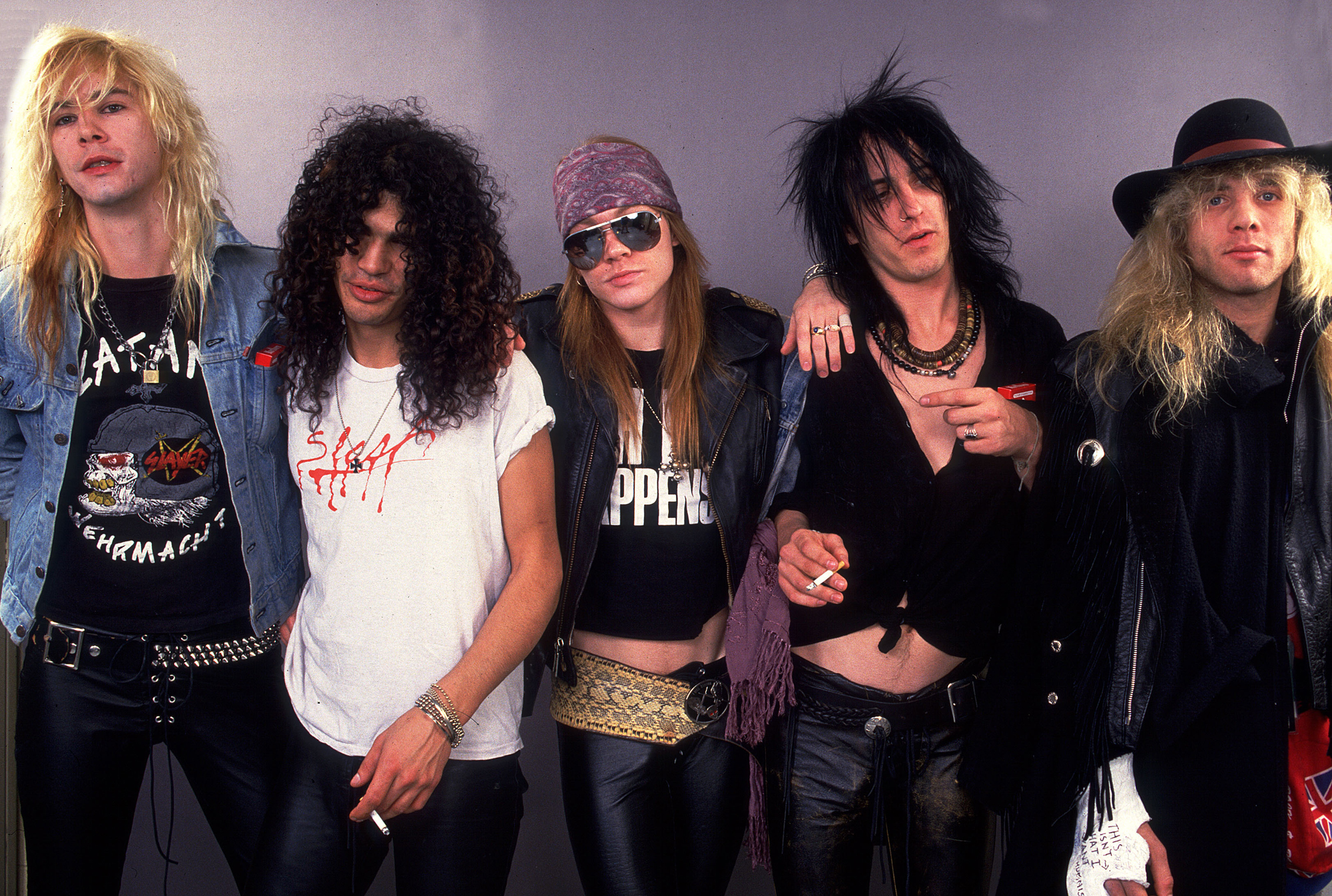 Appetite For Destruction by Guns N Roses' (1987 Geffen Records) – Part Two
Growing up on the mean streets of Detroit our hosts Dan Minard (the artist) and Randy W. Hall (the fan) were brothers in friendship and their mutual love of Guns N' Roses. They bonded over their love of the band and have seen the band in various incarnations several times together while listening and expounding on their love of GN'R for untold hours.
Since this is our very first podcast we wanted to review an album that not only meant a lot to us both, but also has a significant historical meaning (so that Elastica review will have to wait until later J). When this album finally broke in 1988 it created a momentum seldom seen in the annals of rock that the band would ride until it self-destructed in 1993. While Axl Rose carries the band on (in name only), the debut album "Appetite for Destruction" was as good as it ever got.
So join us as we delve into each track in-depth, assess where we would put Guns in our personal favorites list now, and generally stroll down memory lane to a simpler time when gropies would buy your booze, hair metal ruled the Hollywood Strip and Dan would find 'Nightrain' bottles and show them off to his peers. Let's get Dandy Classic on this mutha!
That Dandy Classic Music Hour – Episode 002